Keep Your Office Carpets Looking New
Houston Office Building Cleaning
Hiring a Pro Carpet Cleaner
Most carpet manufacturers recommend professional hot-water extraction as the primary cleaning method for synthetic carpets. The best strategy is to hire a professional every year or two and clean the carpet yourself between pro cleanings. Here are some hiring tips:
Hire a pro who uses truck-mounted equipment rather than portable steam cleaning equipment. Truck-mounted equipment exhausts the dirty air and humidity outside. Its stronger suction leaves carpets drier, too.
Ask for a high-pressure rinse. This agitates the pile and neutralizes the carpet's pH.
Ask the pro to set furniture on blocks or pads after cleaning. This prevents stains from transferring from furniture legs to the damp carpet.
Be sure the estimate includes everything—such as furniture moving, vacuuming (some charge extra for this), routine spot removal, preconditioning and deodorizing as part of a standard cleaning package.
Source: familyhandyman
NS COMMERCIAL CLEANING, specialize in providing the highest quality in professional janitorial services & maintenance to banks, office buildings, commercial, schools and much more around Houston area, We address their requests with ease!!! CONTACT US AT (832) 607 - 1117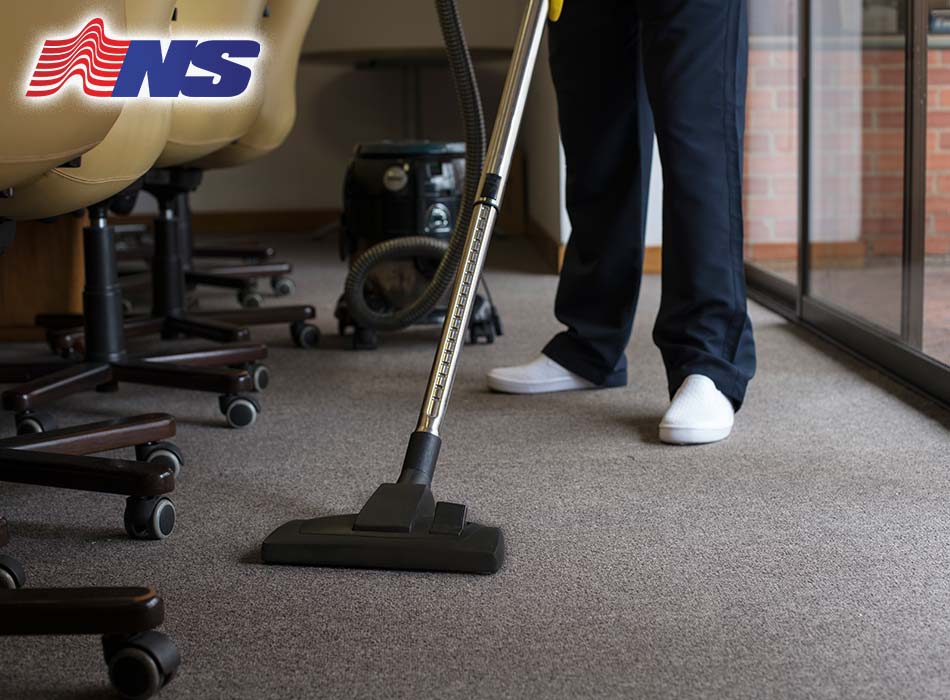 houston commercial cleaning, houston janitorial cleaning, houston commercial locations cleaning, houston shopping centers cleaning, houston financial institutions cleaning, houston office building cleaning, houston schools locations cleaning, houston preschools buildings cleaning, houston private institutions cleaning, houston church groups cleaning, houston dental offices cleaning, houston hospital facilities cleaning, houston day care offices cleaning, houston country clubs cleaning, houston fitness centers cleaning, houston health clubs cleaning, houston new construction cleaning, houston post construction cleaning, houston relocation and moving cleaning, houston pre and post event cleaning, houston floor stripping, houston floor waxing, houston apartments cleaning, houston condos cleaning, houston auto dealerships cleaning, houston retail stores cleaning, houston restaurants cleaning, houston kitchen cleaning, houston bars cleaning, houston construction cleaning, houston post construction cleaning, houston building cleaning, houston heavy cleaning, houston house cleaning, houston deep cleaning, houston office cleaning