The Pros of Hiring a Commercial Cleaning Service
Commercial Locations Cleaning in Houston
Cleaning a large surface area or commercial space can be a big task to take on yourself or for your employees. Commercial cleaning and janitorial services can help to relieve this load off your shoulders. Focus on doing what you do best at your job and hire an external janitorial service to look after the cleaning. A janitorial service company uses a vast variety of industrial strength cleaning methods, chemicals and equipment to clean thoroughly and systematically. The commercial cleaning services industry typically cleans local places including stores, high-rises, condominiums and offices. Some other premises that also use commercial cleaning services may include showrooms, warehouses, factories, medical facilities, airports and government facilities.
What will janitorial services clean? They will clean from top to bottom, leaving it spotless and untarnished. The range of services offered by a commercial cleaning company will include the cleaning of floors, carpets, tiles, partition walls, internal walls ceilings, lighting furniture, windows and dining areas. In spaces such as an office building, janitorial services will be responsible for cleaning washrooms, kitchens and cleaning of telephones or electronic devices. In the washrooms, they will provide and replenish products such as paper towels, toilet rolls, liquid soap and bin liners for the garbage.
If you are a business owner, cleaning is necessary because the building must look presentable, however this task can be tedious and time consuming. As the owner, one has the option and choice to hire a commercial cleaning service to do the professional cleaning and look after the janitorial services of your building. By hiring a professional, you may save money in the long run as well as time, which is a commodity you cannot get back. When it comes to the cleanliness of your building, you can trust professional cleaners to meet your specialty cleaning needs.
Not only will the building or space be spotless, but it will also be sanitary and disinfected. This is important because of the high traffic of employees and clients you have visiting your establishment. Keeping your institution clean may not be a priority in the present moment, but it will make a world of difference to your customers and visitors. It will make a lasting impression to customers and will represent the look and appearance of your business.
Source: Ezine Articles
NS COMMERCIAL CLEANING, specialize in providing the highest quality in professional janitorial services & maintenance to banks, office buildings, commercial, schools and much more around Houston area, We address their requests with ease!!! CONTACT US AT (832) 607 - 1117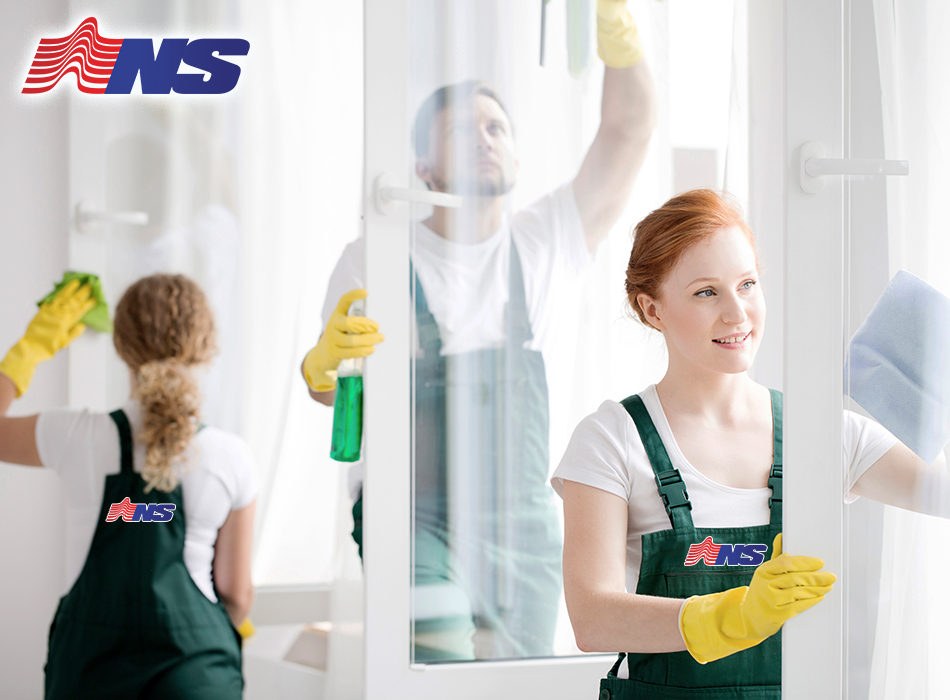 houston commercial cleaning, houston janitorial cleaning, houston commercial locations cleaning, houston shopping centers cleaning, houston financial institutions cleaning, houston office building cleaning, houston schools locations cleaning, houston preschools buildings cleaning, houston private institutions cleaning, houston church groups cleaning, houston dental offices cleaning, houston hospital facilities cleaning, houston day care offices cleaning, houston country clubs cleaning, houston fitness centers cleaning, houston health clubs cleaning, houston new construction cleaning, houston post construction cleaning, houston relocation and moving cleaning, houston pre and post event cleaning, houston floor stripping, houston floor waxing, houston apartments cleaning, houston condos cleaning, houston auto dealerships cleaning, houston retail stores cleaning, houston restaurants cleaning, houston kitchen cleaning, houston bars cleaning, houston construction cleaning, houston post construction cleaning, houston building cleaning, houston heavy cleaning, houston house cleaning, houston deep cleaning, houston office cleaning