Help Keep Your Office in Good Shape
COMMERCIAL CLEANING IN HOUSTON
Help Preserve Good Image.
Do you know visitors to your or Offices know when an office has not been cleaned by a professional cleaning company properly or not been cleaned at all.
Hiring a professional cleaning company will ensure your building portrays the right image to your Friends or to Clients and Employees if you are a Company.
Please call NS COMMERCIAL CLEANING, LLC, and get all the information about all the services we offered. We love to open a conversation about all the needs you're looking for, we will work on a free estimate, and the most important thing is that we can always tailor a service for you.
Source: Ezine Articles
NS COMMERCIAL CLEANING, specialize in providing the highest quality in professional janitorial services & maintenance to banks, office buildings, commercial, schools and much more around Houston area, We address their requests with ease!!! CONTACT US AT (832) 607 - 1117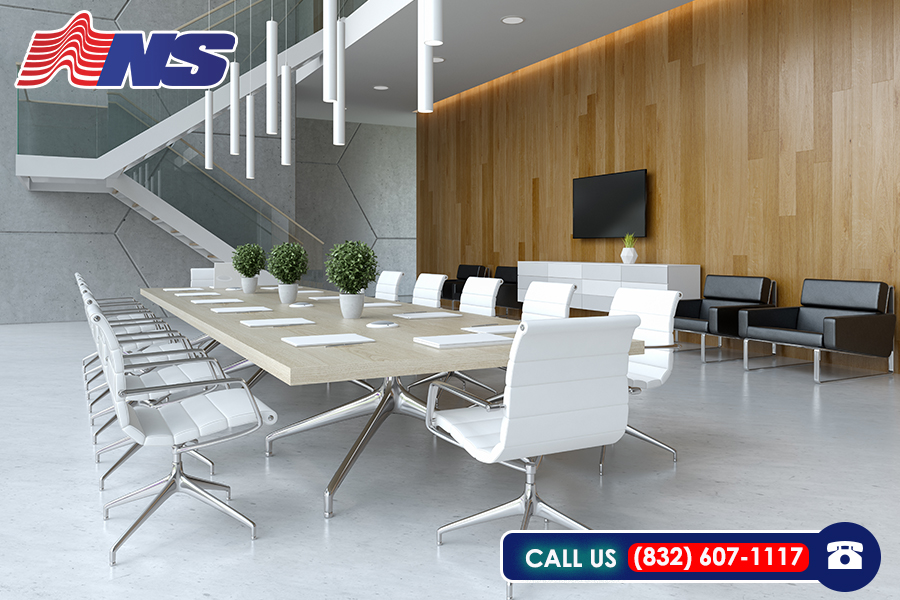 houston commercial cleaning, houston janitorial cleaning, houston commercial locations cleaning, houston shopping centers cleaning, houston financial institutions cleaning, houston office building cleaning, houston schools locations cleaning, houston preschools buildings cleaning, houston private institutions cleaning, houston church groups cleaning, houston dental offices cleaning, houston hospital facilities cleaning, houston day care offices cleaning, houston country clubs cleaning, houston fitness centers cleaning, houston health clubs cleaning, houston new construction cleaning, houston post construction cleaning, houston relocation and moving cleaning, houston pre and post event cleaning, houston floor stripping, houston floor waxing, houston apartments cleaning, houston condos cleaning, houston auto dealerships cleaning, houston retail stores cleaning, houston restaurants cleaning, houston kitchen cleaning, houston bars cleaning, houston construction cleaning, houston post construction cleaning, houston building cleaning, houston heavy cleaning, houston house cleaning, houston deep cleaning, houston office cleaning