8 Building Maintenance Tips for Your Dental Office
Houston Janitorial Cleaning
Deep Clean Your Practice
Hygiene is extremely important, as you're dealing with the mouth and open wounds at times. It's not enough to clean and sanitize the working areas, such as patient chairs and dental tray holders; you have to deep clean the entire practice to make it a healthier space.
Your dental practice needs to be sanitized not just for your patients' benefit, but also for yours and your employees'. Lower the chances of infections and spread of workplace illnesses by hiring a cleaning company to deep clean your building every once in a while.
Ensure You're Following OSHA and CDC Guidelines
Not only should you deep clean your dental practice, but you should continually ensure you're following OSHA and CDC guidelines for proper cleaning and disinfecting. The best way to go about this is to hire a professional cleaning service, as they understand and frequently carry out industry standards.
Not only will this investment lower the chances of infection, but it'll also lower the chances of cross-contamination. You'll be able to give your patients the best care possible in a clean practice.
Reorganize the Reception Area
In their downtime, have your receptionist declutter the reception area. This is the space your patients first see when they walk in the door, so make sure it looks spotless and organized.
If you have furniture there, have it regularly cleaned, especially if there are stains from younger patients. You should also get bookcases to store books and magazines so they're not all strewn across the coffee table. When your patients see an immaculate reception area, it can put their minds at ease and reduce any anxiety they may have surrounding their appointment.
Keep the Bathroom Stocked and Cleaned
This is an area in your building where there's the most spread of germs and bacteria. At the beginning of every day, check that toilet paper, paper towels, soap, and other supplies are completely filled. Also,
It's also good to regularly perform upkeep on your bathroom to fit the overall standard of your practice. While the rest of your building may look spotless, an unclean bathroom can immediately mar the impression your patients have of your practice. Make sure their overall opinion is positive by paying attention to how your bathroom is maintained.
Pay Attention to Your Floors
While the weather's good, you won't have to worry about anything much besides sweeping and mopping. But if your town's struck with bad weather, your employees and patients may track in unsavory things, such as water, dirt, grime, and leaves.
All of the above can be real hazards, so add both exterior floor mats and indoor ones. All visitors can then thoroughly stamp and wipe off their shoes before coming into the practice. This can heavily decrease the number of nasty things being tracked inside.
Check All Things Electrical
Dental offices use a lot of electrical appliances and equipment; you don't want to overload the circuit and bring your dental practice to a standstill. Every few months or so, do a run-through of everything that's plugged in to make sure they're in good condition.
You also want to test your smoke detectors and backup generators if you have any. You want your practice to be prepared in case of emergencies.
Clean out Your HVAC System
Over time, your HVAC system will get a buildup of dirt, dust, and allergens. Not only can this make it less effective, but it can make your HVAC system work harder as well. Unnecessary wear and tear can take years off its lifespan.
When you're doing a deep clean of the office, make sure to cover your HVAC unit. Clean or swap out the air filters to regulate temperatures better and to help everyone breathe easier.
Don't Neglect the Roofing
You may be concentrated on all other parts of maintenance for your building, so either you forget about the roofing or don't have enough in your budget for it. But the roof is just important as the other parts of your property, if not more. Without proper maintenance, it can leak or even collapse.
Source: ADA Marketplace
NS COMMERCIAL CLEANING, specialize in providing the highest quality in professional janitorial services & maintenance to banks, office buildings, commercial, schools and much more around Houston area, We address their requests with ease!!! CONTACT US AT (832) 607 - 1117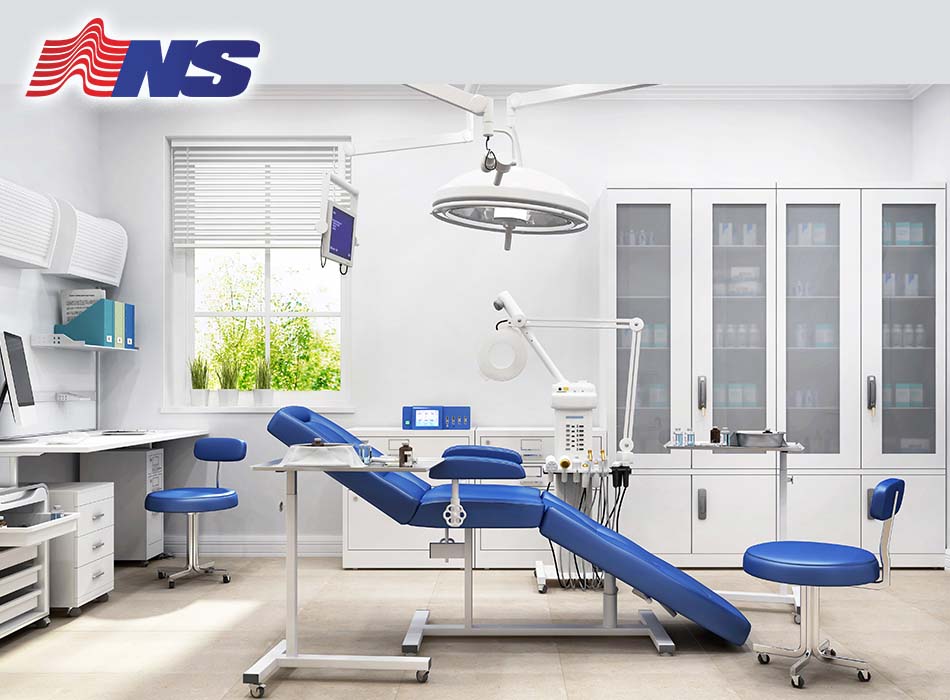 houston commercial cleaning, houston janitorial cleaning, houston commercial locations cleaning, houston shopping centers cleaning, houston financial institutions cleaning, houston office building cleaning, houston schools locations cleaning, houston preschools buildings cleaning, houston private institutions cleaning, houston church groups cleaning, houston dental offices cleaning, houston hospital facilities cleaning, houston day care offices cleaning, houston country clubs cleaning, houston fitness centers cleaning, houston health clubs cleaning, houston new construction cleaning, houston post construction cleaning, houston relocation and moving cleaning, houston pre and post event cleaning, houston floor stripping, houston floor waxing, houston apartments cleaning, houston condos cleaning, houston auto dealerships cleaning, houston retail stores cleaning, houston restaurants cleaning, houston kitchen cleaning, houston bars cleaning, houston construction cleaning, houston post construction cleaning, houston building cleaning, houston heavy cleaning, houston house cleaning, houston deep cleaning, houston office cleaning